Contact Us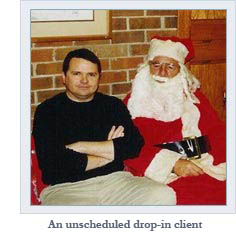 Main Office (All Postal Mail To This Address):
Law Offices of McCracken Poston
7713 Nashville Street, Suite C
Ringgold, Georgia 30736
Telephone: (706) 965-8300
Facsimile: (706) 965-5413
Email

Satellite Office (Unstaffed Office - By Appointment Only):

Law Offices of McCracken Poston
707 Georgia Avenue, Suite 101
Chattanooga, Tennessee 37402
Telephone: (423) 265-5888
Facsimile: (706) 965-5413

Unscheduled "Drop-in" Clients
It is almost impossible to have a meaningful and quality meeting with any busy lawyer without first arranging an appointment. Unannounced visits to a law office interfere with those who made appointments and took their time to keep them. However, if there is a legal emergency you may of course attempt to see McCracken Poston or his staff without first obtaining an appointment. You should call first and describe the nature of the urgency that would require an unscheduled visit. Just be patient if you have to wait or if the nature of urgency is reviewed and you are asked to then make an appointment.

Law Office Staff
Carlene Renner is the secretary and scheduling director for McCracken Poston. She knows more about the lawyer's schedule than he does, and can get you an appointment even quicker than you can by contacting McCracken Poston directly. She is praised by her employer for a wonderful work ethic, and a cheerful disposition while dealing with hundreds of people each week, even after some choose to vent their frustrations toward her instead of their lawyer.
McCracken Poston's first advice: Be courteous with Carlene, the receptionist and any other employee when dealing with the office on appointment scheduling or other issues! The entire office staff is here to help you, but can only work within the confines of the schedule, which includes consideration of the calendars of the several courts where McCracken Poston is scheduled for appearance. You are encouraged to contact McCracken Poston directly for initial inquiries about your legal matter, via email.